Phyllis Lamphere: A Legacy of Art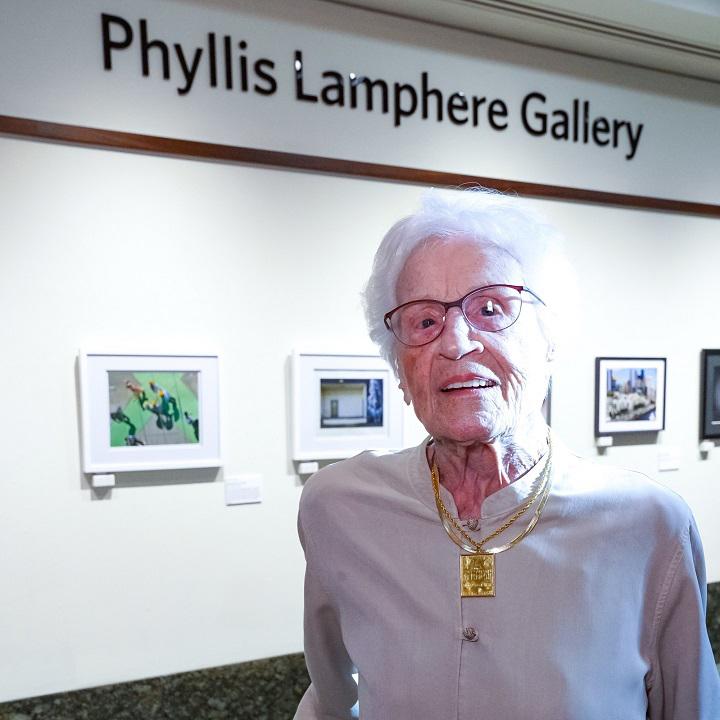 Phyllis Lamphere was a visionary leader of the Washington State Convention Center's public art program, founding board member with 20 years of service (1982-2002), and first president of the WSCC Art Foundation. Ms. Lamphere's passion for art and public service is a continuing inspiration for everyone at the Convention Center.
The Washington State Convention Center's Public Art Program was founded by Phyllis Lamphere, in keeping with the state legislature's mandate that the Center "provide both direct and indirect civic and economic benefits to the people of the State." Ms. Lamphere had served on the Seattle City Council from 1967 to 1978 and was already deeply involved in the city's civic life when she was appointed to the inaugural WSCC Board of Directors, on which she served from 1982 to 2002.
Ms. Lamphere's commitment to the development of the Convention Center included the leadership to establish the public art program along with art incorporated into the original building design with assistance from the state's Percent for the Arts program. She grew the program with assistance from an Art Advisory Group comprised of experts from our community. Together with Ms. Lamphere, the group created partnerships for providing long-term loans from museums, galleries, government, corporations, foundations, private collectors and artists. Early support from the Washington State Arts Commission, King County's 4Culture, and the Seattle Office of Arts & Culture was instrumental in getting the program under way.
In 1998, at Ms. Lamphere's recommendation, the WSCC Board of Directors established the Washington State Convention Center Art Foundation – a non-profit corporation that serves the WSCC Art Program by providing the financial means to obtain new works and otherwise support the program. WSCC also receives art-related assistance from a panel of advisors that works with government, corporate and foundation collections.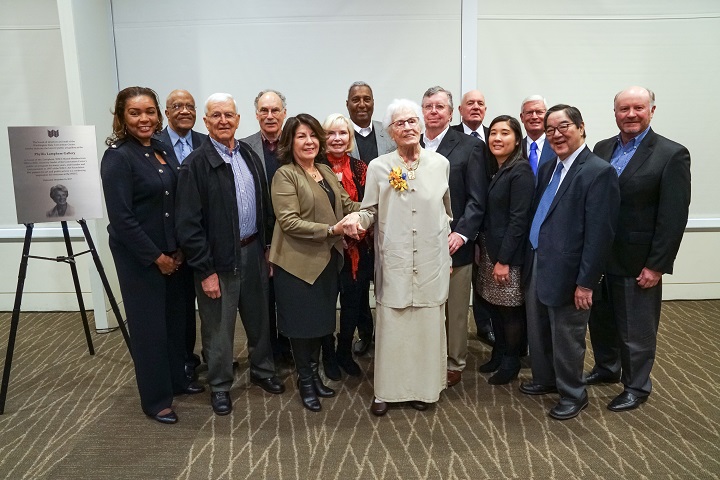 In 2017, the Level 2 Public Art Gallery was officially dedicated as the Phyllis Lamphere Gallery in honor of Ms. Lamphere. We invite you to view the video Phyllis Lamphere: A Legacy of Art, a tribute to her lifelong passion for art and commitment to the WSCC.
Today, over 100 works of art are displayed throughout the grounds connected to Jim Ellis Freeway Park and within our four stories of public gallery space. In part to Ms. Lamphere's vision, the public art galleries are free and open to the public most every day of the year.